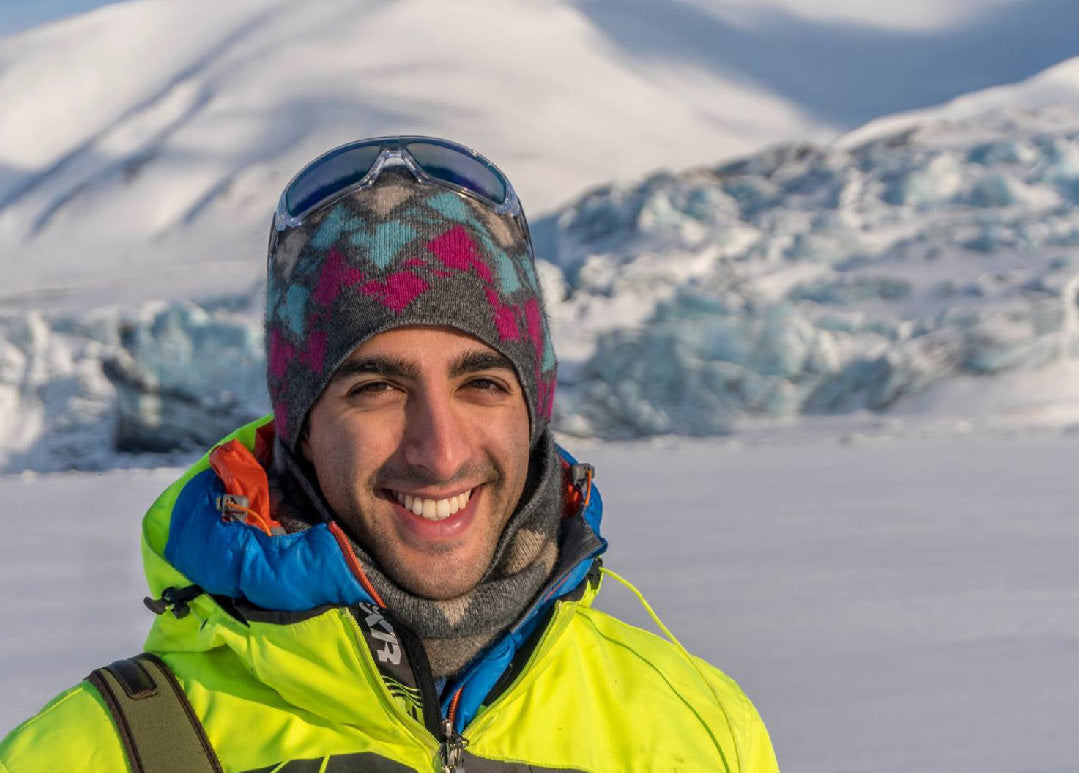 Born in the Arctic
Arctic Edge was established by Yann Rashid in 2013, in Longyearbyen (Svalbard), the world's northernmost permanently inhabited settlement. Svalbard is home to polar bears, the northern lights and the midnight sun.
For over 10 years Yann has lived and worked as a guide on Svalbard, as well as expedition leader on cruise ships in the Southern Ocean (Antarctica and South Georgia). The idea of Arctic Edge came to Yann in May 2013 during a very cold snowmobile trip to the East Coast of Svalbard.
"My equipment simply was not keeping me protected and warm and I told myself that maybe I could do better".
But with all the well-established brands already out there, this would be a very daunting task to take on.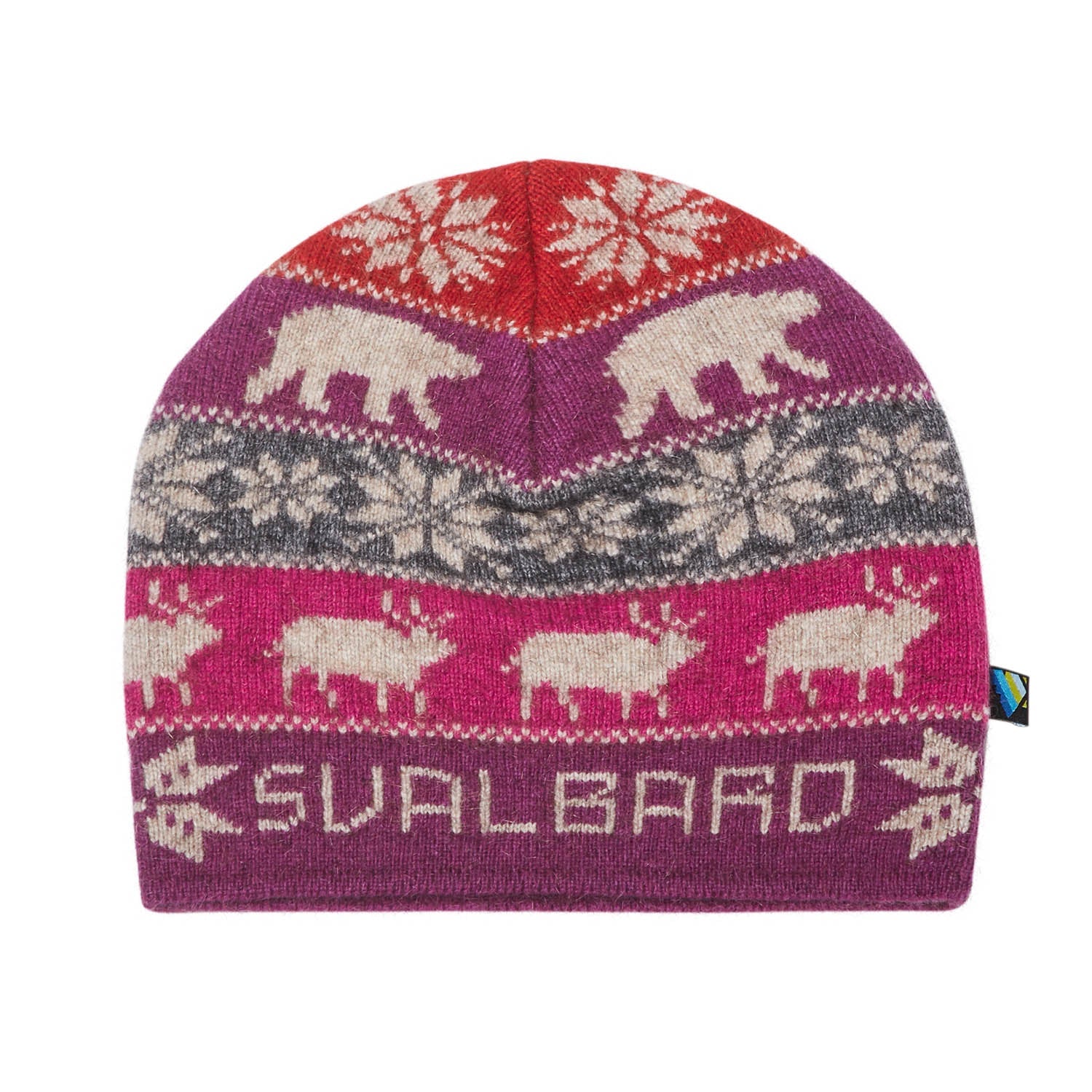 From dreams to reality
​​In the fall of 2013 Yann established Arctic Edge and decided that woollen garments were the way forward in keeping people warm during cold trips. The first woollen garments from the Svalbard collection went on sale at the Longyearbyen Christmas market.
These were made in New Zealand, using a unique wool blend, that is exceptionally soft and yet, yet light and resistant.
The garments were sold out in no time.
Learn more about our incredible wool blend here.
It wasn't long until many shops in Longyearbyen started stocking Arctic Edge garments. And soon after, locals were buying them, and so were all the guides.
Arctic Edge focuses on making woollen garments, mostly beanies and neck gaiters, for the great outdoors. We have occasionally made scarves, baby blankets and sweaters too !
What started out as a side gig to guiding became a full time job, and to date we have sold hundreds of thousands of pieces.
We are stocked at select stores on Svalbard and in Norway. We sell at Ny-Ålesund (Svalbard) and Port Lockroy (Antarctica) which are the the northernmost and southernmost shops in the world; and on the island of South Georgia.
Arctic Edge garments are more than just functional pieces, they are part of your adventure.
What makes Arctic Edge garments unique
Unique wool blend

Arctic Edge uses a custom blend of wool: consisting of 60% Merino Wool, 30% Possum fur and 10 % Mulberry Silk. The wool is made to measure for us and is custom dyed in New Zealand, and is guaranteed non-mulesing. It is luxuriously soft and warm, yet light and resistant. To feel it is to believe it ! And remarkably does not pile !

Made in New Zealand

Wool is synonymous to New Zealand and the country was chosen for manufacturing to keep raw materials as close as possible. In addition, New Zealand knitters have a unique know-how on working with the Merino-Possum-Silk blend, since the Possum fibres can only be obtained in New Zealand. Labour regulations are tightly controlled in New Zealand.

Quality without compromise

There are no shortcuts taken in producing Arctic Edge garments. Every piece is meticulously crafted to the highest standard - from start to finish. If something doesn't feel right, we don't do it. This is reflected in the price you pay, but also in the quality of our woollen products. Our garments are meant to perform and are meant to last.

Unique garments

We design products with you in mind. Our beanies and neck gaiters are super comfortable and once you try them it will be hard to go back to your old one. All the guides on Svalbard are using them from snowscooter to dogsledding and ski tours, that's a great seal of approval !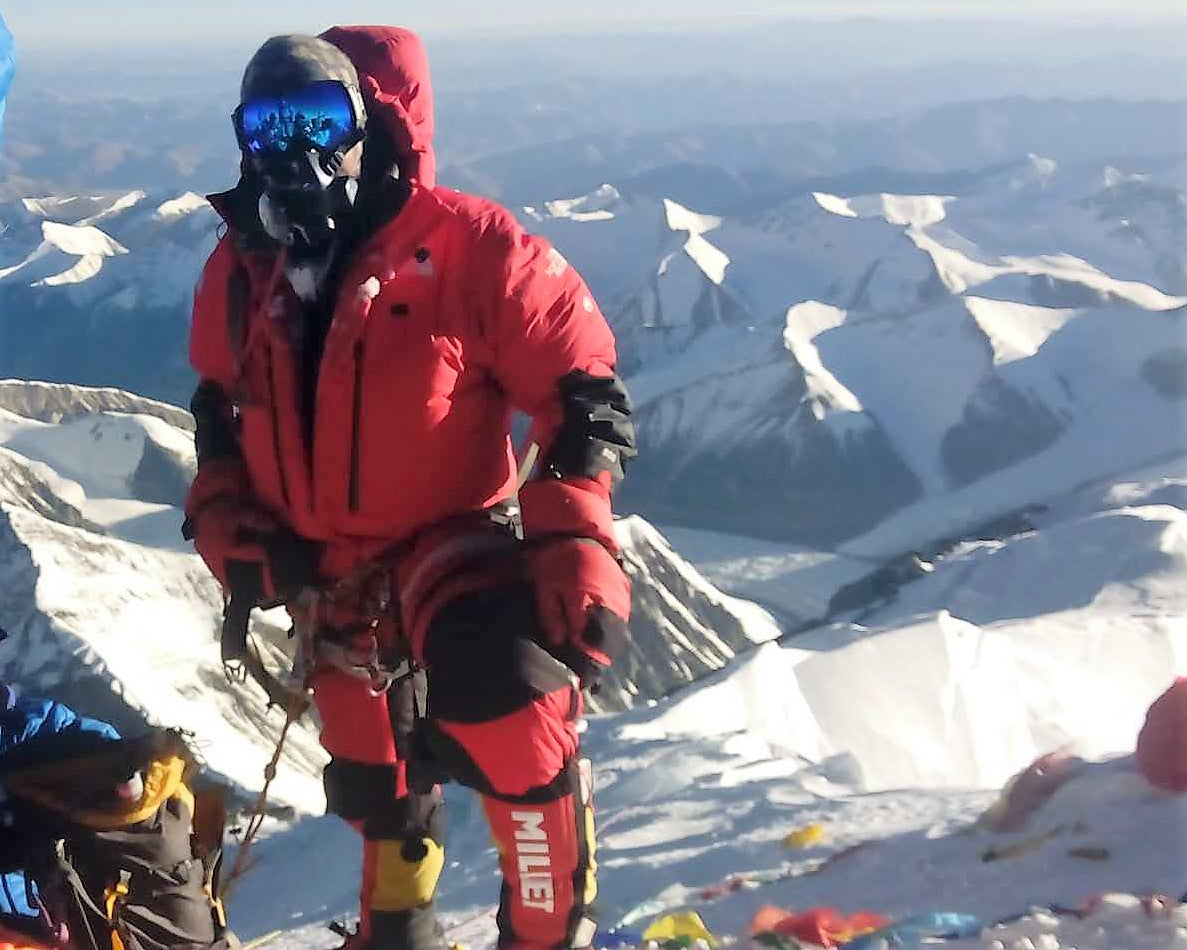 To Everest and beyond
Arctic Edge garments have reached the North and South pole, the summit of Everest, countless expeditions, and have even been spotted on the Queen of Norway and Tom Cruise !